iPad Apps
Subscribe to posts
ABC Alphabet Phonics is a simple iPad game that helps children learn to identify letters of the alphabet. Check it out on the app store by following the black button below!
Geoboard is a free iOS app that lets students manipulate digital rubber bands on a digital peg board. This is great for teaching concepts in geometry such as polygons, area, perimeter, symmetry, and more! This app has a lot of great features including different types of boards, pen tools for annotating, and a text tool for adding numbers and symbols onto the board. Try it out today!
If you'd like to have this app installed for you or your students, click the button below to go to the iOS App Request Form!
Note: Geoboard is also available on Chrome! Click here to fill out the Chrome App Request Form to have Geoboard added to your students' Chromebooks.
EarthViewer is an iOS app that allows students to see how our planet has changed over the course of its history with respect to continental masses, oxygen levels, temperatures, and more. The app lets users scroll through the different ages - going all the way back to the Cambrian Period 540 million years ago - while observing how the globe changes. It also includes charts with atmospheric data and offers details about certain events. Scroll back to 375 million years ago in the Devonian Period, and a pop-up window tells us that the first land vertebrates appeared at this time! EarthViewer is packed with information that is helpful for science students of all ages!
Visual Fractions, Decimals, and Percentages is a free iOS app that features digital manipulatives for teaching fractions, decimals, and percentages. The app includes customizable grids and circles that the user can fill in on section at a time with different colors. Depending on how many units are filled in, the app will display the fraction value, decimal value, percentage value, and even show the whole number value on a number line!
This app can be used as an excellent reinforcement for understanding the relationship between fractions, decimals, percentages. It could even be set up as a independent math station for students to use!
Click here
to see the app store page for this app!
Nearpod lets you show a presentation to your students while pausing to do checks for understanding. You can design slideshows that provide information and will take breaks to have the students take a poll, answer quiz questions, or circle a picture/diagram that best illustrates the concepts being discussed. Best of all, Nearpod allows for each student to participate using their own individual device, such as an iOS phone/tablet, Android phone/tablet, or a Chromebook. Nearpod will make sure every screen stays on the slide that the teacher has selected, so students will be prevented from going ahead or falling behind.
To use Nearpod, start designing your presentations at 
https://www.nearpod.com/
 (you can use the
Sign in with Google
feature if you want to use your bhbl.org account). Once you are done, download the app on the students' devices (Apple App Store link
here
, Google Play Store link
here
) and type in the presentation code on each device (you can have the students do this depending on the age group). Once they're connected, you are ready to use Nearpod!
Remember, you can use the
BHBL App Request Form
to have apps automatically pushed out to BHBL-owned devices. 
Enjoy!
Starfall I'm Reading develops comprehension and reading fluency in beginning and advancing readers. This app will help your child make the leap from learning to read, to reading to learn.
The stories in this app contain a controlled vocabulary set, using the words most frequently encountered in print. The stories and activities reinforce high-frequency words, also called "sight words," in sentences rather than in isolation. This ensures the young reader will make a meaningful association with each word and more readily commit it to memory. The stories can be read aloud to model the qualities of fluent reading: intonation, expression, inflection and rate. Users can enable or disable the AutoRead feature. Ear buttons are supplied for fluency when AutoRead is off.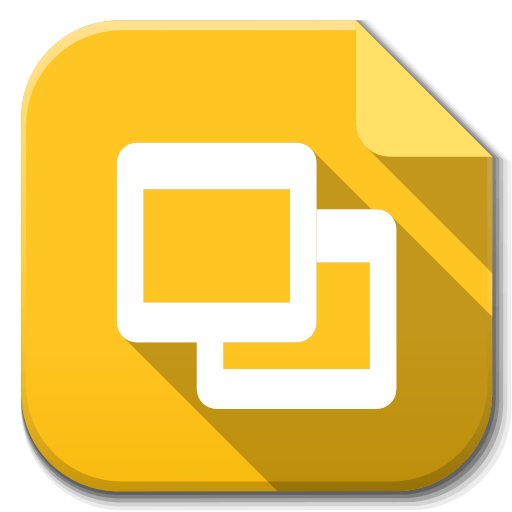 Have students create unique and engaging presentations using their hands on an iPad. Slides for iOS has an easy to use interface that puts a focus on content instead of fancy transitions or animations like other presentation software.
Appstore link: https://itunes.apple.com/us/app/google-slides/id879478102?mt=8 
Get Google Classroom on your iPhone, iPad, or Android device! 
CLASSROOM IS FREE TO ANYONE WITH A GOOGLE APPS FOR EDUCATION ACCOUNT. 
Using Google Classroom in school?  Get the iOS App to use Classroom on the go.
iOS App Store: https://itunes.apple.com/us/app/google-classroom/id924620788?mt=8
Android Play Store: https://play.google.com/store/apps/details?id=com.google.android.apps.classroom&hl=en
QR Reader for iPad is a great way to get your students to websites quickly without having them tediously type out long URLS. This apps is a great way to save class time and to ensure each student gets to correct page.  Use 
QR Code Generator
 to create your own unique codes to be printed out and used in class projects.